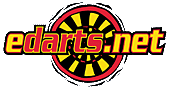 All Darts, Shafts, & Flights
come in SETS of THREE



1.866.55.DARTS
fax: 1.888.676.6957

563.243.2263
1.800.726.7085



Your Privacy is important to
us. We do not disclose any
personal information and/or
email addresses to anyone.

SHIPPING INFO
Big River Darts
Big River Things, Inc
PO Box 553
119 Main Ave
Clinton, IA 52733
563.243.2263
fax: 563.243.3858


Where We are...
...a Closer Look


All Sales Are Final...within Reason, and/or BRD Bills, the IndustryStandard, 15% ReStocking Fee for All Non-Defective returned merchandise.
No Returns without Return Authorization.

Prices Subject to Change
Flights & Shafts on all
dart Sets may VARY!

WARNING
Darts are Not Toys!

California Lead Warning: California health & safety code § 25249.6 and proposition 65 are laws that were passed in the state of California, in an effort to provide a safer environment. Lead is found on the list. All darts made from brass have a 3% lead content. Click here for more information.




"2ba" is a METRIC 3/16" unit of measure
"2ba" is, by Far, the Most COMMON size soft-tip.
Tips are Not Counted... they are WEIGHED-OUT and May Vary
Note: a Bag of 1000 Tips ships at a Minimum One Pound: Priority Mail rate!

---
DartMaster PRO TIPS • DartMaster Shorty MINI Pro • Harrow H-Tips
Italian Tips • Tufflex II • Condor • Fit Point Plus • Target Pixel Tip
Super Short SS • Key Points • Dimple Tips

---
SS - SUPER SHORTS
Super-Durable & Flexible : Our Most Popular Tip!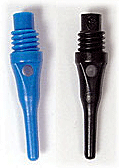 Short: 15/16" Total Length
55 ct: $2.00 - 100 ct: $3.20
1000 ct bag : Black- $14.80 :: Blue- $17.20
Specially formulated Dupont Delrin and Dart Masters CAD CAM computer design combine to make one of the strongest and most durable soft tips... with Lock-Down Holes!

Regular: 1.25" Total Length
55 ct: $3.00 - 100 ct: $4.00 - 1000 ct: $22.00

SHORTY Pro: 1" Total Length
see available colors in pull-down
55 ct: $3.00 - 100 ct: $4.00 - 1000 ct: $22.00
---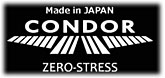 Condor Zero-Stress 2ba
Designed, produced and manufactured in Japan in order to utilize the latest Japanese technology and to produce the highest quality ZERO STRESS Condor Tips.
Screw section features an 'anti-loose concept' and 'near-unbreakable design' which is part of Condor's original design and concept.The high quality material is carefully selected from an exhausted list of possible raw materials while going through the maximum number of plastic combinations in order to provide the Condor Tips with supreme penetration, maximum smoothness and increased durability.The Condor cut design perfectly compliments the Condor Tips making it instantly recognizable as The Condor Zero-Stress Point.
40 ct: $5.95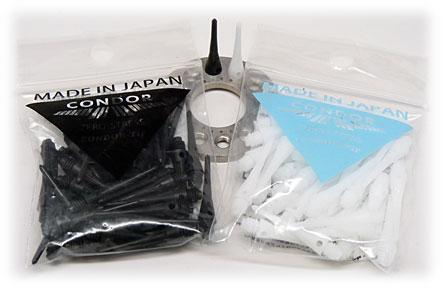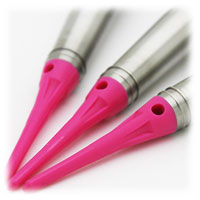 ---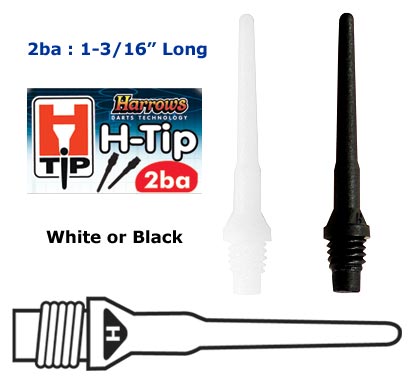 Made in the UK from Graftex- a Super Composite
that helps reduce tip-vibration by up-to 52%
50 ct- $2.00 : 100 ct- $3.50
---
FIT POINT PLUS TIPS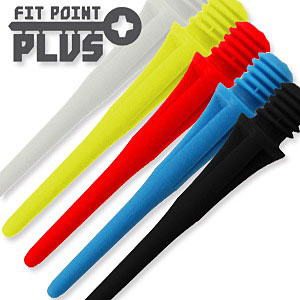 Cosmo Fit Point Plus : 1-3/16" Total Length
5 x 10 clip w/ Tools
50 ct: $4.75
---

TUFFLEX II
the Classic!
Super-Strong & Flexible
Reinforced Cone Design

Purple, Too!
Regular: 1.25" Total Length
55 ct: $2.00 - 100 ct: $3.40
500 ct: Black- $8.50 :: Colors- $11.25
---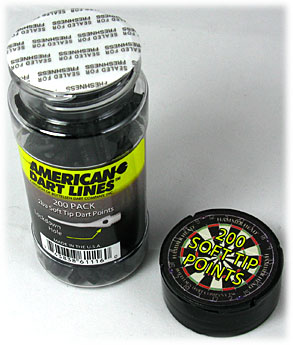 Made in the USA- DartMaster
SHORTY Pro
2ba 1" Tips
200 Count in Dispenser "Shaker" -
Black or Pink Only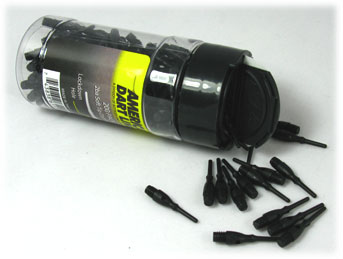 $8.00
---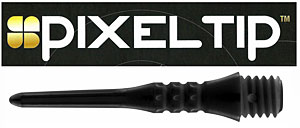 Extra Strong 2ba Tips

1-1/8 " Long (Total)
50 Count bag- $5.00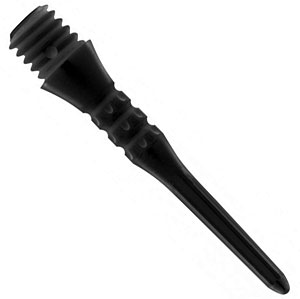 ---

Italian Tips
Super Durable Short Points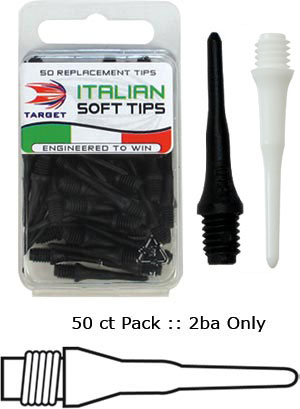 Extra Strong 2ba Tips Designed & Made in Italy

1" Long:
50 Count box- $9.60
100 Count Pack - $17.50
---


MICRO POINTS
Short Tip Technology
Reduced Breakage - Increased Durability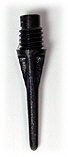 Short: 15/16" Total Length
Black-White-Blue-Red
55 ct: $2.40 - 100 ct: $4.00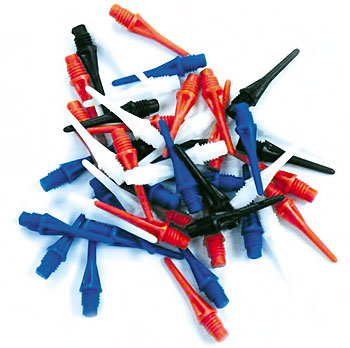 ---
KeyPoints
The Original "Peg Legs"

Short: 1-1/8" Total Length
Black or White
55 ct: $2.25 - 100 ct: $3.45 - 1000 ct: $18.00
---
KONE POINTS
Straight Taper - "Unicorn" Style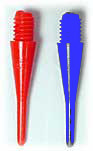 Short: 1" Total Length
Red or Blue
55 ct: $2.00 - 100 ct: $3.50
---
Dimple Tips
The Original Quality Soft Tip

2ba: 1.25" Length - Black
100 ct: $3.00 - 1000 ct: $16.00
---
100 ct: $3.50 - Red or White
---


866.55.DARTS