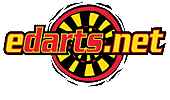 All Darts, Shafts, & Flights
come in SETS of THREE



1.866.55.DARTS
fax: 1.888.676.6957

563.243.2263
1.800.726.7085





Your Privacy is important to
us. We do not disclose any
personal information and/or
email addresses to anyone.
Cookies Policy
Big River Darts
Big River Things, Inc
PO Box 553
119 Main Ave
Clinton, IA 52733
563.243.2263
fax: 563.243.3858


Where We are...
...a Closer Look


All Sales Are Final...within Reason, and/or BRD Bills, the IndustryStandard, 15% ReStocking Fee for All Non-Defective returned merchandise.
No Returns without Return Authorization.
Prices Subject to Change
Flights & Shafts on all
dart Sets may VARY!

WARNING
Darts are Not Toys!

California Lead Warning: California health & safety code § 25249.6 and proposition 65 are laws that were passed in the state of California, in an effort to provide a safer environment. Lead is found on the list. All darts made from brass have a 3% lead content. Click here for more information.


Tungsten
BLACK WIDOWS
16-20 grams
in Deluxe Show Case
w/ Extra Flites Tips, & Tool
$99.90/set

EBW1- Smooth Barrel
EBW2- Knurled Barrel
CONSTRUCTION
The manufacturing process begins with a billet of high-density tungsten. The billet is then center-ground and shaped. The barrel design gives you the best of both worlds... A slightly front-weighted dart for increased accuracy, and a slim barrel for more precise groups. After all tooling is completed, the barrel is re-checked for proper weight.

COATINGS
Darts are normally coated by painting or baking the barrel surface. "Widows" are vapor coated in high heat furnaces that fuse mixtures of titanium/tantalum nitride and titanium carbide to the tungsten barrel. These durable coatings, available in black or gold, provide unsurpassed gripping qualities and a startling appearance.

STYLES
Ringed or Knurled models.

"SPIDER LEG" SHAFTS
Four high tensile strength wires are anchored in an aluminum base and covered with heat shrunk rubber to form a firm hold on the flight.

OR (No Choice)

CONDOR ZERO-STRESS Shafts
Unibody Design (Simple 2 in 1 Type) provides a stress free setup. No flight or shaft separation during play.
Unique CONDOR Cut shaft design keeps air resistance to a minimum & allows for an incredibly close grouping.
Amazing Flexi-Soft Design uses strong flexi-soft type material that allows a tight fit with only minimal force needed to tighten. This provides a tight performance, low impact, greatly reduced deflections & easier grouping.
Increased Bull Accuracy by up to 4.76% is based on professional players (including No.1 Japanese Darts Player Yuki Yamada) aiming at the bull using folding type flights & standard market shafts over a 100 throw process.
Lighter than other flight/shaft combinations the weight distribution of the dart barrel becomes slightly front heavy. Also air buoyancy is slightly increased, so it is advised to use a slightly lighter than usual throw.