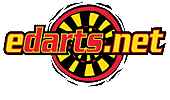 All Darts, Shafts, & Flights
come in SETS of THREE



1.866.55.DARTS
fax: 1.888.676.6957

563.243.2263
1.800.726.7085





Your Privacy is important to
us. We do not disclose any
personal information and/or
email addresses to anyone.
Cookies Policy
Big River Darts
Big River Things, Inc
PO Box 553
119 Main Ave
Clinton, IA 52733
563.243.2263
fax: 563.243.3858


Where We are...
...a Closer Look


All Sales Are Final...within Reason, and/or BRD Bills, the IndustryStandard, 15% ReStocking Fee for All Non-Defective returned merchandise.
No Returns without Return Authorization.
Prices Subject to Change
Flights & Shafts on all
dart Sets may VARY!

WARNING
Darts are Not Toys!

California Lead Warning: California health & safety code § 25249.6 and proposition 65 are laws that were passed in the state of California, in an effort to provide a safer environment. Lead is found on the list. All darts made from brass have a 3% lead content. Click here for more information.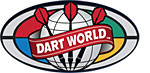 Tungsten Steel-Tip Darts
20-26gr - $67.99/set
28-32gr - $79.99/set


The Piranha has Long been considered the benchmark by which many tungsten darts are measured. The killer combination of our number one selling dart, the Piranha, and the Top Spin, our best selling shaft, makes this dart the first choice of serious dart players. The Top Spin shaft used creates a dart with fewer deflections and increased scoring. Unsurpassed in quality, balance, and design! The Piranha comes with Dart World's Deluxe Galaxy Case.
Flights May Vary




ATTENTION! All Newer Dart World Piranhas are being made with the New 1-1/2" Piranha Point Installed. These points extend 1-1/4" from the barrel.
Many of Our Piranhas still have the Original Standard Points on them- which extend 1" from the barrel.
Plus- we may still have Piranhas which have the 1-3/4" Piranha Points on them- which extend 1-1/2" from the Barrel.
Each Dart will have the Point and/or options available listed.
So Confusing... so sorry.
---

19901 - 20 Grams - Standard or 1-1/2'' Points
---

19902 - 22 Grams - 1-1/2'' Piranha Points
---

20211 - 22 Grams - 1-1/2'' Piranha Points
---

19301 - 22 Grams - Standard or 1-1/2'' Points
---

19203 - 23 Grams - Standard or 1-1/2'' Points
---

19903 - 24 Grams - Standard or 1-1/2'' Points
---

19302 - 24 Grams - Standard or 1-1/2'' Points
---

20212 - 24 Grams - 1-1/2'' Piranha Points
---

20216 - 24 Grams - 1-1/2'' or 1-3/4'' Piranha Points
---

19103 - 25 Grams - Standard or 1-1/2'' Points
---

19904 - 26 Grams - 1-1/2'' Piranha Points
---

20213 - 26 Grams - 1-1/2'' Piranha Points
---

19303 - 26 Grams - Standard or 1-1/2'' Points
---

19905 - 28 Grams - 1-1/2'' Piranha Points
---

19906 - 30 Grams - 1-1/2'' Points
---

19001 - 32 Grams - 1-1/2'' Piranha Points
---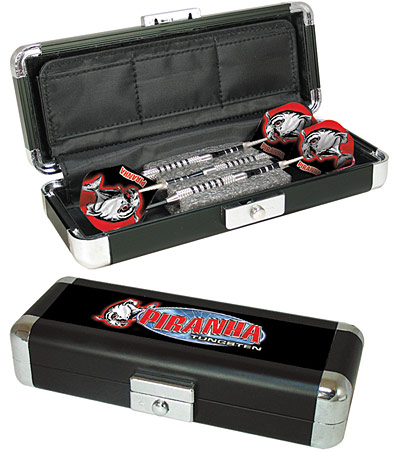 | | | |
| --- | --- | --- |
| | | |
| 20 Grams | 22 Grams | 22 Grams |
| 19901 | 19902 | 19301 |
---
| | | | |
| --- | --- | --- | --- |
| | | | |
| 23 Grams | 23 Grams | 24 Grams | 24 Grams |
| 19203 | 19102 | 19903 | 19302 |
---
| | | | |
| --- | --- | --- | --- |
| | | | |
| 25 Grams | 26 Grams | 26 Grams | 26 Grams |
| 19103 | 19904 | 19806 | 19303 |
---
| | | |
| --- | --- | --- |
| | | |
| 28 Grams | 30 Grams | 32 Grams |
| 19905 | 19906 | 19001 |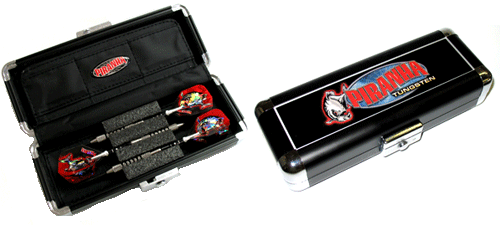 | | |
| --- | --- |
| Barrels | 90% Tungsten |
| Shafts | Top Spin |
| Tips | 2BA |
| Weight | 20-34 grams |
| Pkging | Galaxy Case |